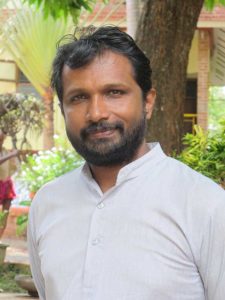 Ajith Kumar T - Administration Manager
My name is Ajith Kumar. I completed my Post Graduation in Business Management at Chinthaman Rao College of Commerce, Maharahstra, presently known as Institute for Management and research (IIMR). I started my career as a Client Service Executive in an advertising agency in Pune and slowly moved into other areas of retail marketing, exports, and real estate. Most of my working years were spent in Bangalore, which gave me good exposure to the corporate culture and the urban way of life. But something was always missing in my life, I couldn't pinpoint what. Then I realized that in this corporate environment, I was missing out on how the majority of Indian's lived. I realized that we needed a second revolution to transform the lives of the underprivileged to bring them on par with main stream society. Revolution to me was always about transforming the lives of the poor and empowering them to stand on their own; rather than spoon feeding and bringing about a culture of dependence and protection. I have always shouted to myself the injustice meted out to the poor; but could not find a trigger for a non-political movement, which will help the poor and the distressed. The Revolution I saw during my teens included unnecessary strikes by politicians for the upliftment of the poor, or for some other trivial issues that never really left an impact on the lives of the underprivileged. Rather, it was merely used for political gains and for pushing personal agendas. It was then that I realized that my usefulness to society was limited and any chance of progression in this field was non-existent. I was merely flowing with the tide and not doing justice to my potential. My life was at cross roads, when destiny brought me before two people who had a clear vision and idea on how they can empower people to stand on their own and create positive social change. I did not want to let go of this wonderful opportunity to venture into a field which was near to my thoughts, and dear to my heart. So I decided to lend my full-fledged support to nurture and raise kanthari in India. Since 2009, it has been a pleasure to work at kanthari. I am now able to live my dream of being a social advocate whose wish is to fight injustices and work for social causes. Every day at kanthari is a learning experience to me, and I am thrilled to be a part of this amazing Project.
Febna Reheem - Catalyst
Before kanthari, I have worked as teacher, researcher, writer and program coordinator on different themes of development in different parts of India, U.S and Central America. My experiences have sensitized me to the way the story of "development" has become stories of extraction and alienation for nature and the communities in the margins.
kanthari is a place, where individuals, challenged by social problems in different parts of the world come to fine tune their skills in tackling the very social problem they experienced. Here, the psychology of the change maker, the sociology of the situation, the environment that mediates the problem all are heeded, in finding solutions. This makes kanthari a great place to learn from and contribute to, for me. One, for the way it helps me learn from, and mentor on how the larger systemic issues precipitate and express as local problems in different part of the world. Two, for the way, the unique person-community-nature interfaces are paid attention to, in evolving context specific solutions for social change.
I believe that reclaiming self through personal stories of courage and change is intimately linked to reclaiming community histories and identities. This happens in kanthari and this keeps me plugged in.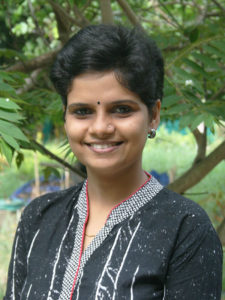 Ragin Mary Toms - Intake Coordinator
I work as the Intake Coordinator at kanthari. I joined kanthari in February 2018. Before coming to kanthari, I worked as a Social Media Consultant with UNICEF. I hold a Master degree in Social Work from Loyola College, Trivandrum and Bachelor degree in English literature from Mercy College, Palakkad.
During my college days, I was elected as the University Union Councillor and also worked as a television anchor. In my role as Intake Coordinator at kanthari i mainly focus on  reviewing applications, conducting interviews and facilitating sessions. I am excited to be part of multicultural learning environment where I can meet and interact with social change makers from diverse backgrounds and experiences and i wish to become a change agent myself. In my free time, I like to travel, watch movies and read books.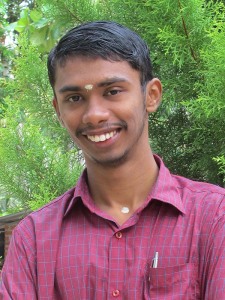 Aravind Bala - IT Coordinator
As a part of a workshop conducted by the ECB ( Empowerment Centre for the Blind) at kanthari, I came to know about this place and found it a perfect soil for the social change makers to grow. I see working here as a blessing. I am able to talk to many people from around the world, share experiences, watch them develop their dream into reality. During that process I always learn a lot.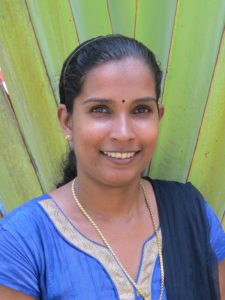 Salini John – Administration Academic Supporter
Salini holds a Bachelor in Commerce and a Post Graduate Diploma in Hotel Management (PGDHM) . She is a very systematic person and takes care of all our guests. She brings the best out of her staff and ensures that the campus is kept neat and clean. She is in charge of the Housekeeping department and also works as a bridge between the Academic team and the Administrative team.
Joseph Mathew – Executive Chef
As a diploma holder in Hotel Management Joseph heads the team in the kitchen. He comes from the mountains of Wayanad and is a very friendly and jovial person. The cooking in kanthari is well-known for its fresh, healthy and tasty food and helps people from around the world to adapt to India.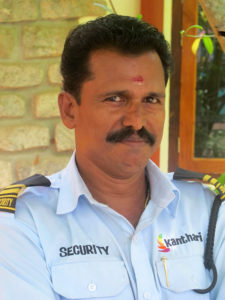 Prakash – Security
I Joined kanthari on November 2017. I respect the founders of kanthari who have come all the way to India start up this Project.
After hearing about them, I felt to be a part of this great venture and I am happy to work as a Security guard at kanthari.
kanthari provides all of us a family atmosphere.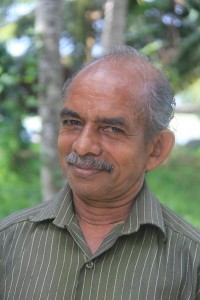 Ravi – Gardner
Raveendran is one of our gardeners. Ravi, as everyone calls him, is very creative and hard-working. Together with our other gardener Rajan, he grows organic vegetables and also takes care of all the trees, plants and flowers that make the kanthari campus a lush and green habitat
Jibin.V.Gopi – Chef / Bakery in charge
I have completed my Certificate Course in Professional Cookery and has worked in Several hotels in Kerala. I joined kanthari on 4th October 2017.
At kanthari, I have got the opportunity to experiment my cooking skills and interact with people all around the world. I am also trying to experiment my skill as a baker.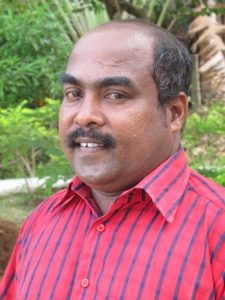 Ratheesh – Electrician, Maintenance
Ratheesh is an electrician by profession, but capable of doing everything and anything that comes his way. He played a crucial role in installing the solar power plant in our campus. He is also a person who is very much interested in Agriculture.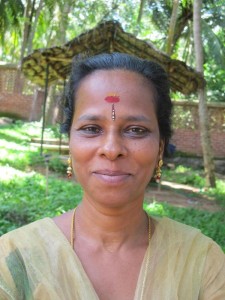 Chandralekha – Kitchen Assistant
Chandralekha is well known for her cleanliness. She makes sure that the dining area and her work area is always clean and tidy and keeps all the kitchen utensils ready to be used at all times.
Sreekumar – Liason Officer
A diploma holder in Hotel Management, he is the one person from whom we all can learn the Joy of Working. Always smiling and laughing makes working with him a pleasure. Sree Kumar takes over any task that comes his way with great enthusiasm and joy.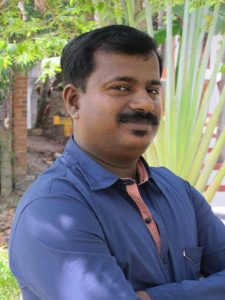 Sreekantan – Accounts Officer
My name is Sreekantan and I am the accountant at kanthari. I hold an MBA in Financial Management. I am making sure that kanthari has a transparent and effective accounting system. kanthari is a place where I love to work, a place that is nature friendly, with people who are very positive in their attitude from all over the world. I feel lucky to be a part of kanthari.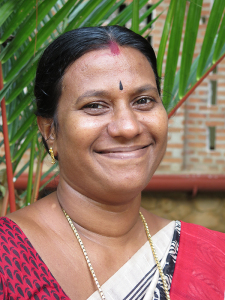 Beena – House Keeping Attendant
kanthari is a good organization that works for a better society. The people who come here to study go back to be a contributing member of our society. The good behaviour of all the staff, and that kanthari is situated very near to my house attracts me to kanthari. I forget all my worries when I am at kanthari.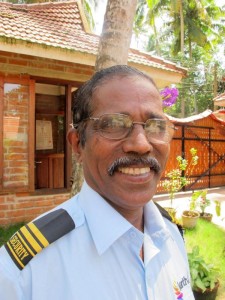 Arjunan – Security Supervisor
Mr. Arjunan is a retired Assistant Sub Inspector of Police of the Government of Kerala. He is a person from the location where kanthari is situated and is well connected and respected by the people.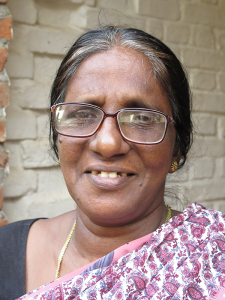 Geetha – House Keeping Attendant
kanthari for me is a very good organization. It is situated very near to my house. The founders and all the staff, behave very nicely to me So, I love to come to kanthari.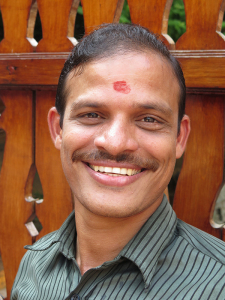 Sunil Kumar – Purchase Assistant
I am very much fond of kanthari. It is a very good organization that works for a better society. I come to kanthari with lots of happiness. I thank Paul & Sabriye for initiating this venture in my village. Once again I express thousand thanks to both of you.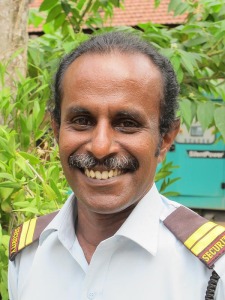 Suresh – Security
I work as security Guard at kanthari. I am interested in organizations that work for a social cause and that's the reason, I like kanthari. My Aunt A.K.Rajamma is a famous Social worker and I am also oriented to work for a better society.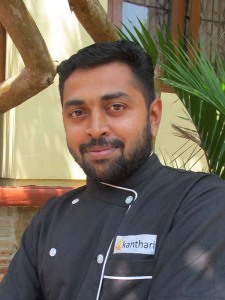 Abin Punnoose – Chef
I am happy to support all the people who come to kanthari with an intention to transform the society in a positive way. This gives me a positive energy to stay and work at kanthari.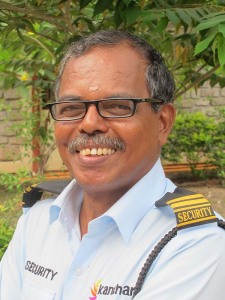 Sunilkumaran Thampi – Security
I work as security guard at kanthari. I like the working environment, surroundings and the activities carried out by kanthari.