The current Corona Virus Crisis also affects the operations of kanthari.
India has issued a 21-day nation wide lockdown, the kanthari campus is currently closed.
To keep you up to date we started a blog about how the Corona crisis affects the lives of the kanthari graduates around the world.
VISION
We see a world transformed by ethical visionaries and spiced with integrity, equality and empathy.
MISSION
By providing tailored leadership training, we catalyse change makers from the margins to realize sustainable social change.
CONCEPT
Through an immersive, hands-on and intensive training program; kanthari equips participants with all the techniques, methods and ideas they need to start up and run effective, relevant social projects all over the world.
to participate in the 12 Months kanthari leadership training program apply now
(7 months are residential at the kanthari campus in India, plus 5 months start up phase)
The kanthari leadership training course is an everlasting experience for me. Since I graduated from kanthari, I continued putting what I have learned in to practice in many ways. It shaped my project, helped me to overcome crisis, expanded my networks, enabled me to develop fundraising and management strategies. Overall it helped me a lot in regards to my personal and professional growth, always directing me to a right path and making me stronger every day!
Sristi KC
Founder, Blind Rocks!, kanthari graduate 2012
"the kanthari training is a goldmine! There is no better place to learn how to become a Social Entrepreneur. When I got to kanthari in 2012, my project was scattered here and there but through the transformation concepts and many other sessions, I was able to transform my project and ideas into a Social Enterprise that would make meaningful impact. I realized my potential during the course, learned about the importance of collaborating with your beneficiaries and creatively solving problems. The experience gave me wings to fly with my dream and today, kanthari made me an agent of change all the time, everywhere!"
Lawrence Afere,
Lawrence Afere (Nigeria) kanthari graduate 2012, founder of springboard
A great place of innovations of like minded people. It is a place for sharing and learning, inspires people to think innovative and provides positive energy to carry forward
A wonderful and unique experience that entitled passion and courage in students to make the change and to be the change.
Dr. Rajasree Renjith
Assistant Professor, All Saints College
'kanthari' is a not-for-profit institute which aims to identify and train persons who have had to face adverse social conditions including physical disabilities, poverty, war strife.
In the safety of the family? I have spoken to some of our kantharis about impacts of lockdowns on family […]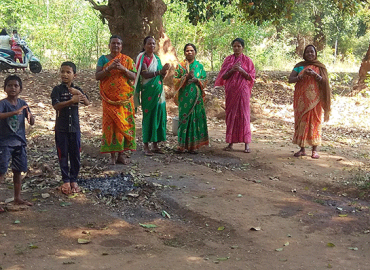 "Everyone has two lives. The second starts when you realize you only have one."- Confucius This quote from Confucius gets […]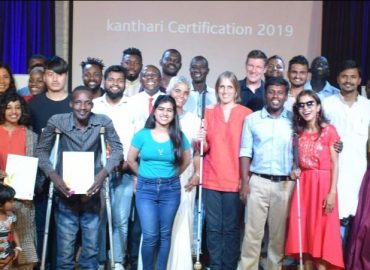 Quarterly Newsletter 4-2019 "Where is everybody when the children on the streets are crying? Where is everybody when the children […]