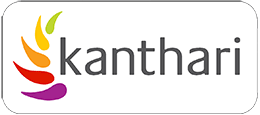 kanthari Fest - SPREAD THE SPICE
International festival for social change makers
ONE DAY EXPO OF IDEAS AND ACTIONS FOR SOCIAL CHANGE
In a world that is bombarded with negative news every day, the future seems to look bleak. However there are some people that don't accept the status quo. They ask why? or why not? They go against the stream, have overcome adversity and because of that developed a sense of ownership, motivation, creativity and passion to make the world a better place and they have the strength to be forces of good rather than victims of circumstance.
A Kanthari is a small but extremely spicy chili with numerous medicinal values. A kanthari is also a symbol for those who have the guts to challenge harmful traditions, who have fire in their belly and a lot of innovative ideas to make a positive difference. For us a kanthari is the name of a new type of leader – a leader who is positioned at the margins of society.
kanthari is also the name of our international training institute that offers a 7 month leadership program for those who have overcome adversity and who are keen to drive ethical social change. kanthari fosters participants from all over the world. Some have university degrees while others have little to no formal education. Some are blind or physically disabled, others have no disabilities at all.
The main subjects that are addressed by kantharis are disability, protection of environment, human rights, peace building and alternative learning. This year 23 kanthari participants, who come from 13 different countries, have organized a fest:
When? October 6th 2018,
Where? Manaveeyam Veedhi in Thiruvananthapuram
What is it about? The event is titled as "Spread the Spice- An international festival of Social Change Makers".
The event corresponds with the "Dan Utsav"- the India giving week, that is celebrated in the week of October 2nd to October 8th. Spread the Spice highlights social issues from different regions of the world combined with possible solutions that are creative and relevant.
It seeks the participation of the public through dialogues, interactive sessions and games.
Don't miss this opportunity to explore, meet and interact!
GRAND MUSIC FINALE WITH BAND
OCTOBER 06, 2018
Time: 09:00 AM to 09:00 PM
MANAVEEYAM STREET, TRIVANDRUM