Ever experienced the pungent spice of a kanthari?
---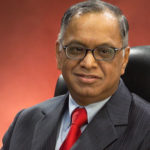 "kanthari TALKS is an event i recommend joining; A unique opportunity to get inspired by change-makers who come from the margins of society and who present their solutions for a better tomorrow."
- Mr Narayana Murthy – Founder – Infosys Limited
---
Join the kanthari TALKS on Tuesday 12th and/or Wednesday 13th of December 2017 in the Co-Bank Towers in Palayam, Trivandrum.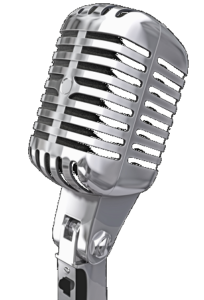 kanthari TALKS is the culmination of the 7 months kanthari leadership program.
The intense and exciting program in 2017 will come to an end on a high note in the 2nd week of December.
24 international social change makers present their ideas for a better tomorrow.
All of them have overcome adversity and thus have a sense of ownership, motivation, creativity, talent and passion to make the world a better place and strength to be forces of good rather than victims of circumstance.
Don't miss this event:
Book your tickets now at: bookmyshow.com
Find out how a small chili can make a HUGE difference.
TUESDAY 12.12.2017
Group 1 Empower! Visions to prevent suicides and bringing marginalized people back into society
09:20-09:45 – Sherin Noordheen (Trivandrum, India)
Let's live cafe; "Most people end their lifes, not because they want to die but they don't have the strength to live." With her 'Half way café' Sherin wants to prevent suicides in Trivandrum.
09:45-10:10 – Imkong Wati (Nagaland, India)
In Nagaland many young persons are educated but unemployed and depressed. Most become alcohol addicted. With his organisation "Mosaic", Imkong wants to put back the broken pieces to lay out a beautiful future for Nagaland's youth.
10:10-10:35 – Manju Sharma (Kolkata, India)
Samatwa (equality) – Through photo, voice and collaborative actions, Manju wants to close the social gap between persons with and without disabilities.
10:35-11:00 – Pannavat Veeraburinon (Thailand)
Pannavat Veeraburinon from Thailand had been diagnosed with Attention, deficit, hyper active Disorder. But does it have to be a disorder? What if we change our culture that welcomes the energy and creative potential of children with ADHD- His organization Hypper will take up this challenge!
Group 2 Educate! Education as the key to unlock social stigma and other discrimination

12:00-12:25 – Arthanas Matongo (Zimbabwe)
Arthanas Matongo was an international athlete who ran to live! Coming from a rigid religious background, he had experienced how teenagers lose their future by being married as children. Waruka (take a leap) is his dream, a sports academy for young girls in Zimbabwe to help them to run to survive.
 12:25-12:50 – Henry Mkare (Kenya)
Crime and high rates of school dropouts are the problems Henry Mkare faces in his home county Kilifi in Kenya. "Kick start Kilifi" is an initiative to instill in youth of Kilifi the appetite for knowledge and a better future.

12:50-13:15 – Biju Simon (Trivandrum, India)
Biju Simon has worked in shelter homes in and around Trivandrum. He has experienced the difficulties of neglected children not feeling welcomed in main stream schools. This is what he wants to change.
 13:15-13:40 – Alfred Okello (Uganda)
The story of Alfred Okello reads like a thriller. As a child he was abducted by rebels, later when he became blind, he was neglected by his own brother. Alfred is unstoppable, his initiative "Fire Fly" is taking off to create life for blind youth in northern Uganda.
Group 3 Train! How Art, Poetry and vocational skills can make a huge difference

15:00-15:25- Sadhana Nayak (Odissa, India)
"For too long, I had been silent!" Sadhana Nayak from Odisha has experienced domestic and work-place violence. She now Starts Sadhan, an initiative to train women to end the cycle of domestic violence.
 15:25-15:50 – Danijela Veselinovic (Serbia)
As a child she grew up in a very protected environment until the war broke out. Danijela Veselinovic learned from her experiences in times of war in Serbia to start "Wake up society". An organization that plans to bring non-disabled and disabled youth back together through social entrepreneurship.

15:50-16:15 – Gbemisola Bamiduro (Nigeria)
Being a graduate without a job until following her passion for art.
Since there is no conducive place to nurture artistic talents in Nigeria, Gbemisola Bamiduro plans to start Kipepeo Academy, a space where artistic creativity can be fostered.
 16:15-16:40 – Chris Kivali (Kenya)
Chris Kivali's childhood in Kenya was overshadowed by domestic abuse and violence, which pushed him to seek solace in art. He founded Fatuma's voice, a forum for Kenyan youth to express their worries and speak up for their rights through poetry and music.
WEDNESDAY 13.12.2017
Group 4: advocate! Creating opportunities for the voiceless to be heard

09:20-09:45 – Rahel Zageye (Lebanon)
When Rahel Zageye from Ethiopia was 18 she arrived in Lebanon to become a domestic migrant worker. She experienced violence and injustice. Now she is a human rights activist. Today, she supports domestic workers whenever they are in need and stands up for their rights and gives everything she has to create a better future for them.
 09:45-10:10 – Joshua Chiamba (Cameroon)
Single mothers and widows face daily discrimination and exclusion in Cameroon. Being a child of a teenage mother Chiamba Joshua Anyeah pushed him to start Ibiumu, a centre in which he gives skills to build their future.

10:10-10:35 – Kapila Rathnayake (Sri Lanka)
When Kapila Rathnayake from Sri Lanka wears pink, when he cries, when he walks slowly, people say: "don't act like a girl, be a real man". Social pressure in a conservative surrounding in which roles of men and women are clearly defined, influenced him to dream of a genderless society. Kapila wants to challenge stereotypes through offering a new genderless life style through his initiative "voices of humen".
 10:35 – 11:00 – Special: kanthari Graduates talk
Group 5 Activate! Inspiring ideas for a greener and cleaner tomorrow

12:00-12:25- Manita Vivatsethachai (Thailand)
Manita Vivatsethachai from Thailand wants to create a better environment through the transformation of waste to valuable resource using a creative game application that enables everybody to take part in waste management.
 12:25-12:50- Emmanuel Kilaso (Nigeria)
At the age of 11 Emmanuel from Nigeria saw his friend drown in a drainage that was blocked by trash. Just like his friend, many others have become victims of environmental disasters. Any kind of environmental injustice is a fast track to death. Preserving nature and building a healthy environment is what he stands for. Join him in saving lives by managing waste.

12:50-13:15 – Naresh Lingala (Telangana, India)
Young farmers in the village advice to stay away from farming and parents don't like to see their children becoming farmers. Naresh Lingala was born in a tribal village called Duginepally and that is located on the banks of the Godavari River. Unsustainable farming practices pulled Telangana farmers into debts that led to suicides. Naresh wants to see a Telangana that will inspire the world with sustainable farming practices.
 13:15-13:40 – Gumbo Majubwa (Tanzania)
When Gumbo Majubwa was 18 years old the forest of his happy childhood in Bagamoyo, east coast of Tanzania started to be destroyed. He studied environmental management and now he wishes to establish an eco-friendly community surrounded by an agroforest which will be a source for livelihood and a start to revive our forest land.
Group 6 Develop! How to create Peace and a more inclusive society

15:00-15:25 – Peter Adeeko (Nigeria)
Peter Adeeko's childhood dream was to build a big house and adopt many orphans. Little did he know that he would end up becoming an orphan himself. He was a war child raised by a teenage brother. Violence and increased armed conflicts in Nigeria made him to dream about interventions for war affected families and the establishment of a peace academy.
 15:25-15:50 – Anumuthu Chinneraj (Pondicherry, India)
Anumuthu Chinnaraj from Pondicheri was born in a poor family. After the loss of his father, at age 7 he started to work as a child laborer. Having firsthand knowledge of poverty, hunger, rejection, loneliness and depression, Anumuthu dedicated his life to support deprived people on the street.
15:50-16:15 – Im Limpichaisopon (Thailand)
On her way to school she had to pass many Chumchons, which are slum areas in Thailand. There she could observe inequality and social disparity. Children are neglected by their parents, elderlies have no social security, open drainages are filled with trash. Now Im Limpichaisopon from Thailand is ready to quit her job and dedicate her life to transform Chumchons to "happy hubs".
 16:15-16:40 – Tony Joy (Nigeria)
At age 17, Tony Joy from Nigeria left home, experiencing poverty, and low self-esteem, until she discovered her love for music and people who, like her, are seen as waste. Her dream: to see empowered marginalized communities that turn waste into value.