What are kanthari TALKS?
kanthari TALKS are the culmination of our intensive, hands on, seven month social leadership program. Throughout the program, our participants from around the world work on turning their dreams of social change into a tangible and implementable action plan. These change makers then go back to their communities armed with the tools they need to challenge the status quo and build their dream projects. The kanthari TALKS give the rest of the world an opportunity to get a taste of these spicy kantharis.
In just 10 minutes, each participant will educate, entertain and humble you with their stories, dreams and action plans for a better society. Their projects cover the areas of protecting the environment, human rights, alternative learning and empowering the marginalized.
"kanthari TALKS is an event i recommend joining; A unique opportunity to get inspired by change-makers who come from the margins of society and who present their solutions for a better tomorrow."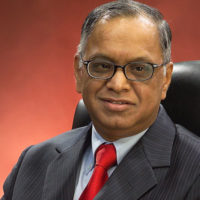 Mr Narayana Murthy
– Founder – Infosys Limited
Why kanthari TALKS?
After seven months of grueling workshops at our campus in Kerala, our participants are ready to burst out into the world and shine. The TALKS gives each our latest batch of participants a platform to inspire the world with their plans for change. It also gives our participants the opportunity to be challenged by panel members who will ask critical questions about their action plans. Over an unforgettable two days the kanthari TALKS will be an opportunity for all of us to feel the potential of the human spirit and for some of us, a chance to restore our faith in humanity.
How do I attend?
The kanthari TALKS will take place on 24th and 25th November 2018 in Bengaluru, Karnataka. Everyone is welcome to attend. Tickets are now available online, book your tickets now
kanthari TALKS 2017
24 international social change makers present their ideas for a better tomorrow.
Click below to watch their speeches