ENVIRONMENT VISION
MONDAY 07-DEC-2015
Time: 02:00 PM to 05.00 PM
Time: 02.05 PM to 02.30 PM
Fish, worms and just enough water, that's what we need to grow our future organic food in a world where water will be a precious good. "Earth Aquaponics" supports non-profits, blind schools, small rural villages and urban community gardens in developing countries. We provide an Aquaponic fish and worm learning programme for the NGOs' beneficiaries. Aquaponics is a complete ecosystem which provides thorough understanding of nature and training possibilities to future organic farmers.
Fanuel Masunda, 29, Zimbabwe
Time: 02.35 PM to 03.00 PM
Chivi district in the south eastern part of Zimbabwe, the region I come from, is slowly becoming a desert due to overgrasing and polluting. Being an agriculturist, trained in conventional and alternative sustainable     agriculture methods, my venture focusses on local environment and    communal food issues through agriculture. Communities should be conscious of healthy diets. I will start with a model organic farm that demonstrates correlation between environmental protection and organic agriculture. Watch the Dream Speech online: here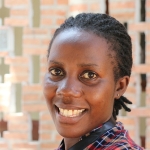 Jacquiline Namutebi, 33, Uganda
Time: 03.05 PM to 03.30 PM
I grew up in an urban suburb called Namuwongo- Kampala where life wasn't easy. With three young siblings and single mother who raised us   after the loss our father. In slums, poverty is the order of the day; people cannot afford meals to feed themselves and their children. This urban tinned farming project is to empower these vulnerable families to have a right to food and food available at affordable costs. Watch the Dream Speech online: here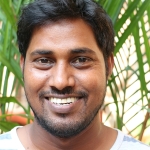 Sundar Sekar, 34, India
Time:   04.05 PM to 04.35 PM
Farmers and forest protectors are usually not cooperating. Avaram Food Forest, wants to establish a "food forest" that serves as a training centre for those who want to connect organic, sustainable agriculture with environmental protection. In Tamil Nadu, India, most farmers are misinformed and manipulated by industries which promise high yields through use of chemicals and GMO seeds. The food forest will create awareness in the society and will guide these farmers back to traditional farming practices. Watch the Dream Speech online: here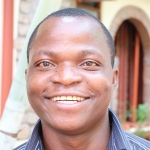 Emmanuel Mbaji Mruu, 27, Kenya
Time: 04.35 PM to 05.00 PM
We work in slums of Mombasa, generating employment through waste collection and Segregation. We protect the environment by recycling and we
revolutionize mindsets by transforming the term "WASTE" to "RESOURCE". By conducting a "Trash-House-Competition" in which teams build functional and
well-designed houses out of "Resources", we create awareness amongst children of slum communities. Watch the Dream Speech online: here
Dream Speech Schedule
EVOLUTION OR REVOLUTION
TUESDAY 08-DEC-2015
Time: 09:00 AM to 12.00 PM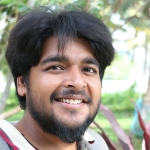 Abhijit Sinha, 24, India
Time: 09:35 AM to 10:00 AM
We make "schools without teachers", as a complete alternative to India's crumbling education system. By creating low-cost rural maker spaces, where people design their own education and choose what they want to learn, we are bringing education to the hands of the people. We have piloted with one such maker space in the outskirts of Bangalore (India). It is run by the rural participants themselves, and thrives with creativity and innovation. Watch the Dream Speech online: here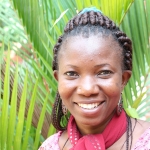 Oluwatimilehin Onafeso, 31, Nigeria
Time: 10:05 AM to 10:30 AM
The Nigerian authorities estimate that over 12 million street children walk the streets in Northern Nigeria. A part of my childhood experience is similar to these children; therefore, I founded Spring Africa to empower out-of-school and street children with basic education skills and talent development. The children will share their stories and turn these into different arts: music, paintings, drawing, dance, drama, sculpture etc. They will be supported to unleash their talents and pursue their dreams. Watch the Dream Speech online: here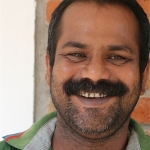 Gouri Shankar Mishra, 44, India
Time: 11:05 AM to 11:30 PM
In Mayurbhanj (Odisha) 58% children between 10 and 18 are forced to work in average 21 hours per week in roadsides, restaurants and factories. An-anya initiates a project with the name: "Child in Parliament" to involve children in the development of policies, in creating a child friendly society and in a proactive fight against violation of their rights. Watch the Dream Speech online: here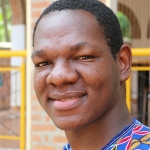 Damilola Fasoranti, 25, Nigeria
Time: 11:35 AM to 12:00 PM
Prikkle means: "stimulate, inspire, provoke" and this is what we want to do with school drop-outs from Nigeria. People in my country usually give up on children who come from rural areas since they carry the stigma of poverty and are in generally seen as good for nothing.
Prikkle academy believes in their strengths and therefore co-creates with rural youths, it's a self-sustaining center for creativity, a school without teachers which triggers the talents of rural children and thus provides a hub for future problem solvers. Watch the Dream Speech online: here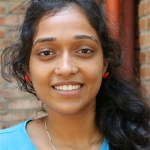 Spandana Cheruvu, 22, India
Time: 12:05 PM to 12:30 PM
I come from a private engineering college in South India which suspended me oppressively to silence my dissent around the issue of Gender Discrimination on the college campus. I fought back to be reinstated and for my right to freedom of thought and expression. My name is Spandana Cheruvu from Makers-On-The-Move, Bangalore. We are a group of young change makers from different backgrounds and fields of expertise who bring solutions to the current socio-economical problems identified in locations across the country. We are mobilizing a change of passive youth in the cycles of following status quo to socially active, critical problem solvers. Watch the Dream Speech online: here
Dream Speech Schedule
MINDSET CHANGE FOR ENTREPRENEURIAL SPIRITS
TUESDAY 08-DEC-2015
Time: 02:00 PM to 05.00 PM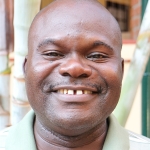 David Lubaale, 41, Uganda
Time: 02.05 PM to 02.30 PM
There are many marginalized groups in my country that suffer from discrimination and exclusion. People with disabilities, single mothers, lesbians and gays are usually subject of hate, superstitious accusations and even murder. If Disabilities, teenage pregnancies or homosexual Orientation becomes public it normally results into loss of social status, income, education, friends, family connections, and loss of identity. Envisioning a Uganda for all, I want to support these marginalized groups to live free from discrimination, violence, invisibility, and deprivation, by producing enlightening documentary films, building Vocational Institutes and thus creating a society which can be proud of their progress through humanity. Watch the Dream Speech online: here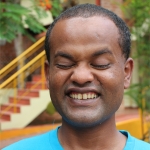 Abdurasak Abdu, 30, Ethiopia
Time: 02.35 PM to 03.00 PM
80-90% of employable Persons with disabilities in the developing world are unemployed. With respect to the employed 10%, companies are only employing less than 1%. Consequently, my venture addresses the employment concerns of the disabled. Employability Africa aims to create inclusive corporations to provide equal job opportunities. I envision economically empowered Persons with disabilities, a corporate sector with inclusive employment practices and company managers that are mindful of the business sense of the unique perspectives of the disabled.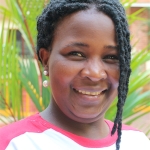 Piloya Mercy Seraphine, 27, Uganda
Time: 03:05 PM to 03.30 PM
The increasing rate of teenage pregnancy in Uganda is one of the most worrying reproductive health challenges and has consequences for the individual girl and for the community. Experts have linked teen age pregnancy with poverty. My venture seeks to reduce this problem by: 1. providing appropriate sex and related health education. 2. Encouraging teenage mothers to go back to school after they deliver their baby. 3. Changing the mindset of the society about the importance of teenage girls finishing education. 4. Some teen age mothers who can no longer continue with formal education will be given the chance to pursue vocational skills. Watch the Dream Speech online: here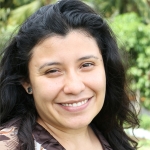 Yeliza Ramirez, 28, Guatemala
Time: 04.05 PM to 04.30 PM
In Guatemala close to Honduras border is "La Travesia" a small village which has dry land and the highest rates of bad nutrition. Due the lack of water families migrate to work or sale their children's in Honduras to have something to eat. My project will involucrate the village to build water sheds and wells, therefore the families will work in their lands to grow food and have incomes. Watch the Dream Speech online: here
Dream Speech Schedule
SOCIAL CHANGE THROUGH MINDSET SHIFT
WEDNESDAY 09-DEC-2015
Time: 09:00 AM to 12.00 PM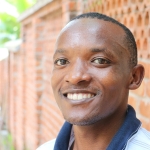 Ampeire Norman Manzi, 30, Rwanda
Time: 09:35 AM to 10:00 AM
During the 1994 Rwandan genocide, thousands of girls and women were sexually abused and gang raped. High percentage of survivors got infected with HIV. Today, one in five young adults is HIV-positive. Despite of this reality, many are stigmatized and marginalized. There are NGOs who care for those who are HIV positive. But my dream is to establish a program that builds their capacity and their confidence to be in charge of their own HIV communities. Watch the Dream Speech online: here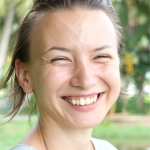 Malwina Gan, 31, Poland
Time: 10:05 AM to 10:30 AM
The World Health Organization estimates that 1 in 4 people will experience mental health challenges in his/her lifetime. And yet it remains a taboo. We aim to break this silence by raising our voices, sharing our powerful stories of struggles and recovery. Let's start a dialogue and lift the stigma, together!"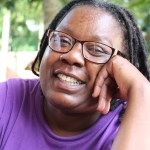 Gumisayi Bonzo, 44, Zimbabwe
Time: 11:05 AM to 11:30 AM
Imagine your loved one in the urgent need of medical help, but staying in the rural community, and immediately a bodacart-ambulance, driven by an HIV positive ex-prisoner arrives. HIV positive ex-prisoners are seen as outcasts on death sentence. Our solution: livelihood through assembling bodacart-ambulances in prisons and renting them to HIV positive ex-prisoners. Thus, those who were seen as death sentenced become life saviors. Watch the Dream Speech online: here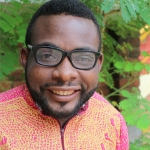 Dennis Akagha, 31, Nigeria
Time: 11:35 AM to 12:00 PM
As an EBOLA survivor who suffered rejection by friends, neighbors and people I experienced what it means to be outcast due to a illness one hasn't chosen for. This is exactly what people who live with HIV/AIDS go through. In my country they, like me, experience daily stigmatisation and discrimination. I want to see a community where survivors, and especially people living with HIV/AIDS are embraced by the society, are empowered to lead a fulfilled, productive and hopeful life. Watch the Dream Speech online: here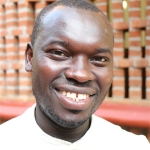 Joseph Tarrit, 35, Kenya
Time: 12:05 PM to 12:30 PM
Imagine, you walk through a park and suddenly everyone around you starts dancing to life music. When you go closer you see: The rock stars are kids from 8 to 12. Our team from Chipukizzi (young Rockstars)" works with alcohol addicted children from marginalized areas in Kenya. Alcohol leads to a high dropout rates among school-children, untimely deaths and illegal activities. We transform these kids through music and joining bands.
Dream Speech Schedule
Pride, Prejudices, Practice
WEDNESDAY 09-DEC-2015
Time: 02:00 PM to 05.00 PM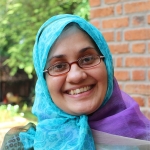 Mahjabeen Baloch, 31, Pakistan
Time: 02.05 PM to 02.30 PM
Being a Muslim and experiencing the cultural challenges that occur when one is a product of an interfaith marriage", made me realize how underdeveloped the world generally is when it comes to inter-religious dialogue. In order to stand up against religious extremism it is important to reform education for young children, youth and adults. To create awareness about world religions, tolerance and intercultural exposure, we offer a newly designed curriculum and training program for Madrassahs and colleges and we will conduct conferences, and media events to start an inter-religious dialogue in Pakistan and beyond. Watch the Dream Speech online: here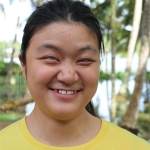 Joanne Shoan Chua, 29, Australia
Time: 02.35 PM to 03.00 PM
This program works with Blind, Disabled, marginalized individuals who often stigmatise themselves and thus exclude themselves from their communities. We believe that the urgency to solve problems and to initiate actions is often triggered in situations outside one's own comfort zones. Therefore we aim to develop the participant's self-confidence, problem solving skills and the ability to think critically and to criticize their own behaviour, through skill-training and international internships. Watch the Dream Speech online: here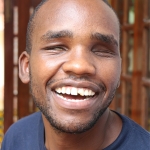 Robert Malunda, 27, Zimbabwe
Time: 03.05 PM to 03.30 PM
I will change the mindset of the blind by opening a gateway to knowledge, independence and social interaction. In Zimbabwe, blind people see themselves as objects of charity. However, I believe we, the blind can support ourselves if we learned how to. I'm offering training in smart use of the internet – for gaining knowledge, mobility – for independence and team sport – for social interactive skills. Watch the Dream Speech online: here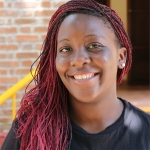 Answer Nzuma, 24, Zimbabwe
Time: 04.05 PM to 04:30 PM
Turn Tables Africa focuses on kids, youth and marginalized communities of Mpumalanga. Education in these slums is low and thus the chances of finding adequate jobs are small. Our "media garage" will provide training from social media to journalism and even theatre. Hence the marginalized will learn to tell their life stories. Thus "Turn Tables" might turn challenges of unemployment to an unique chance for developing future writers who report right from reality. Watch the Dream Speech online: here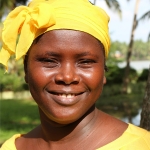 Miatta Mulbah, 35, Liberia
Time: 04.35 PM to 05.00 PM
In post-war and Ebola stricken Liberia, many unemployed and uneducated adolescent girls resort into sex work to earn a living. They daily face stigmatization and abuse. "LEEMAH…revealing the value within" offers a time-out and new life perspectives for teenage prostitutes, through an intensive 3 months course in drama, music and dance, resulting in a musical that will be performed on streets and stages. Watch the Dream Speech online: here